After being in the news for her troubled marriage, Mandana Karimi is now all set to go viral on social media by posting an after shower topless selfie on social media. Obviously the actress used filters to not reveal too much but she still looks damn hot! Mandana's Instagram is filled with quotes about staying strong and moving on in life but this one is too hot to handle. We wonder what made her post a topless picture of herself. The last person who was in the news for doing a topless photo shoot was Esha Gupta. The actress went viral on the internet for her photo shoots and even faced a lot of backlash on social media for the same.
Has Esha's photo shoot inspired Mandana to post a topless selfie? Also, the actress put it up as an Insta story and not as a post to avoid unnecessary comments. We took a screenshot of the image for all you guys who might have missed this pic on her social media. The actress was last seen in Kya Kool Hai Hum 3 and looked damn hot in the film, too. Check out this picture that Mandana posted on her social media account.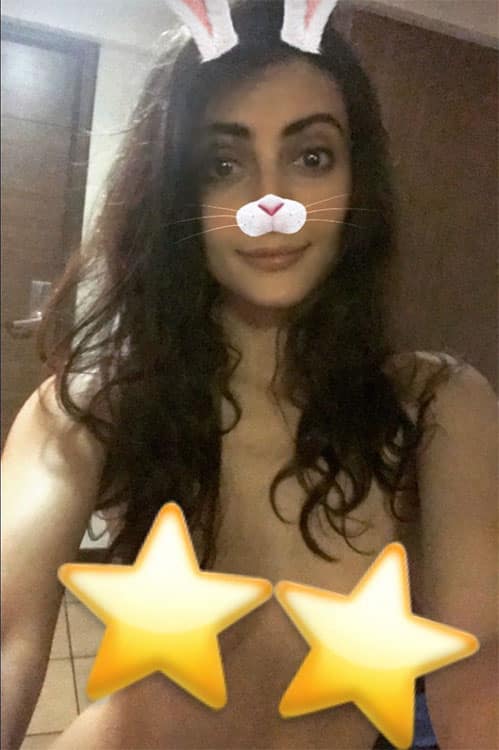 Now if that's not hot, we don't know what is. Looks like Mandana has put all her marital problems behind her and is enjoying life. The actress had filed a domestic violence case on her husband, Gaurav Gupta, but she withdrew the case soon saying that she wants to save their marriage. As per a report in TOI, Gaurav told her that if she wants to speak with him at all, she will have to withdraw the proceedings. The report also said that she was willing to live with her husband and wished for her personal belongings and dog to be returned to her.
Though she hardly puts up any posts with her husband, her Instagram definitely says that she is in a happy place at the moment. Coming back to Mandana's hot picture, what are your thoughts on it? Tell us in the comments below and stay tuned with BollywoodLife for more.