Priyanka Chopra is currently enjoying the festive season here in India and working at the same time. From what we hear, she has made a short trip to India so she could finalise her upcoming project and it's leading man. And guess what, we've just caught her in the act. The diva shared a pic of chilling in her balcony with a lot of papers and files on the table. While she wrote "Saturday vibes" on her Insta story, our eyes were fixated on the papers and files on the table. Could it be that she has been reading scripts to finalise her next? She is anyways here only for a short span of time, therefore, she has to make the most of her time, even if it means sacrificing her weekend. You must know, PeeCee has been roped in for a Sanjay Leela Bhansali film. Well, they have been planning to do a film for a while now and looks like finally the actress has given the filmmaker all the necessary attention.
On the same, a source had told Mid-Day, "The film's leading man has to be finalised within this month. Though Bhansali is neck deep in work with Padmavati, he wants to start this film by mid-2018. The film's pre-production has to be completed latest by March next year. So working backwards, the lead cast has to be decided before the pre-production begins." Various names from the industry have been taken to be her leading man in the movie. Starting from Shah Rukh Khan to Irrfan Khan to Abhishek Bachchan. However, no actor has been finalised yet. Perhaps that's what PeeCee is working on in the weekend?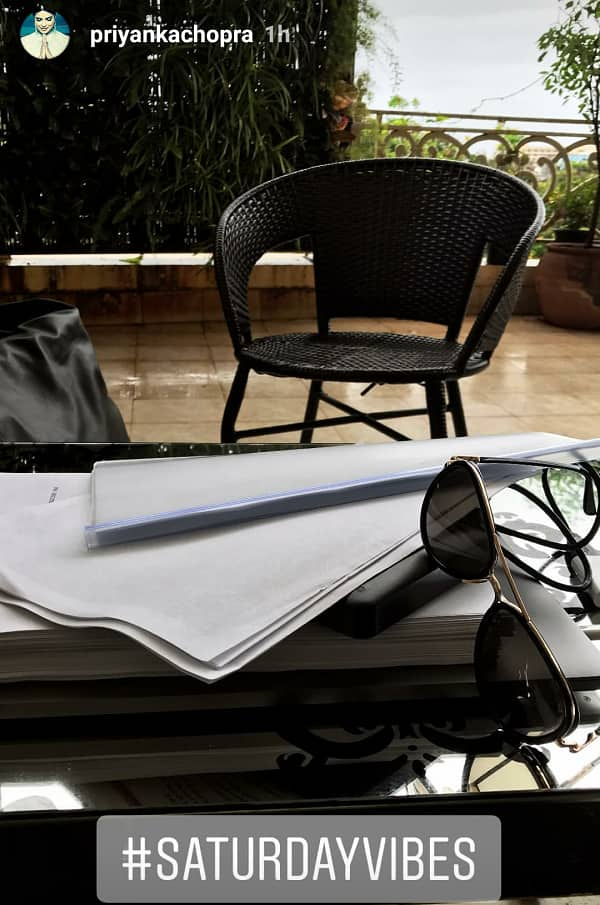 The project's name is Gusthakiyaan. Apart from her Bollywood venture, the actress is also working on her production house's project. Her Assamese film, Pahuna is set to release at Toronto Film Festival, for which she is working super hard to come up with a good promotional strategy. As the source added, "She is extremely passionate about the project and wants to chalk out a great promotional strategy. Since the film is up at TIFF, she wants the finished product to be perfect and will be overseeing work on the film's final edit." Pretty cool, now all we gotta do is wait for the actress to make the announcement!