Here begins the downfall of The Kapil Sharma Show. While there's still no confirmation on whether Sunil Grover will forgive Kapil and return on the show or no. We went back to check the number of views on the last two episodes and boy, you won't believe the drastic dip that the show is suffering ever since the public fallout with Sunil Grover. The Kapil Sharma Show, which used to record more than 20k-30k likes per episode on YouTube has now been clocking more number of dislikes. Can you believe it?
Indeed, fans seem to be sorely missing Sunil Dr Mashoor Gulati and we really don't blame them. I mean, even when we watched the Naam Shabana episode last weekend, we felt it was nothing short of a cringe-fest without Sunil. Nothing seemed funny despite Kapil trying hard to crack us up. In fact, the sad part being even Daadi aka Ali Asgar and Chandan Prabhakar are no longer a part of The Kapil Sharma Show for they too are in support of Sunil. Guess, only a reconciliation will save The Kapil Sharma Show from bouncing back or else, the viewership is only going to go lesser and lesser with every passing day.
Here, check out the graph and you will know what we're trying to say:
The number of views and likes before the Kapil-Sunil fight…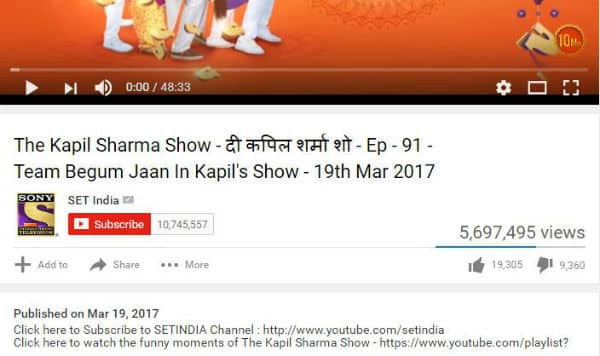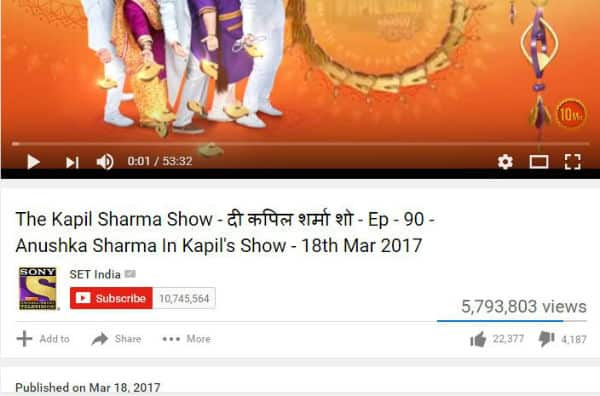 And the drop in views, likes after Sunil Grover's exit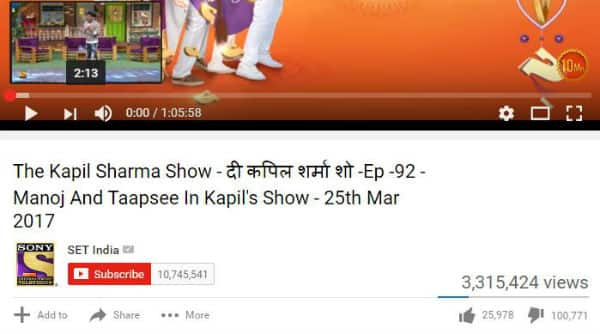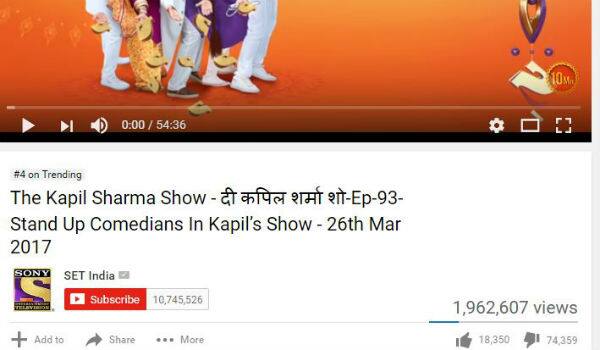 Interestingly, Sony TV is trying to cash on Sunil Grover's past episodes on YouTube, now that the new episodes aren't doing any great. Yes! Considering how fans are sorely missing Dr Mashoor Gulati, Sony TV complied the best of Sunil Grover and put it up on YouTube a few days back and with no surprise, it recorded the maximum views and likes. Now doesn't that clearly prove what has been the USP of The Kapil Sharma Show.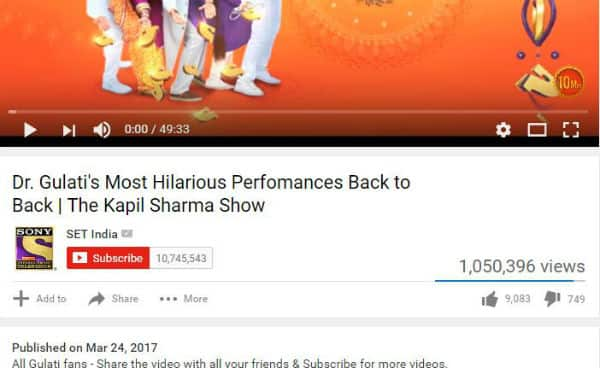 Reports were rife that the channel is planning to cancel The Kapil Sharma Show fearing the loss of TRP. However, a source close to the channel rubbished the rumours saying, "The show is not going off-air any time soon. If any further decision is taken, we will inform the media about it and issue a statement. As far as the upcoming episodes are concerned, we do have a bank of some episodes but we are figuring something out for the future episodes." The source also confirmed that Raju Srivastav will not be a permanent part of the show and was just a guest in one of the episodes.
However, when Bollywood Life got in touch with Sunil to check if he will ever return to The Kapil Sharma Show, he said, "Main abhi kuch nahi bata sakta ( I cannot say anything now). Kuch nahi pata mereko ( I don't know anything). I will tell you when something happens. I don't know…I cannot comment on this matter."